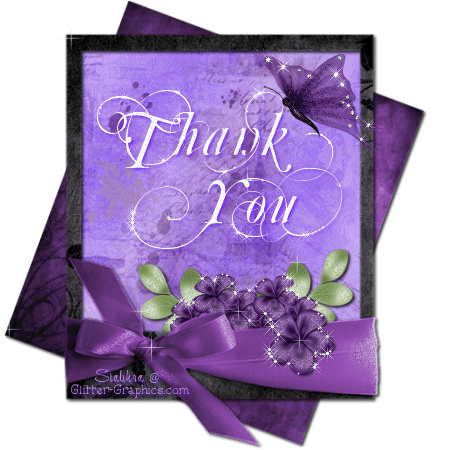 Let start of by saying THANK YOU RUTH!! I have always followed her blog
Miniature Maven Diaries
and keep up with the goings and coming, When you shared your Grandpa life I knew it was time to respond. We never met but we share the same joy, happiness, sadness and grief for the most important men in our lives. We both know with God guiding us we can never be loss. We know and have the light in our lives. If you have a chance stop by to check her blog, please do so. She is a well becoming a Miniature Maven to be reckon with.
I wanted to take the time and answer the questions that you presented. If you notice any typos, just ignore them. I am usually sleep by 10pm. Yes, 4am comes quick for a commuter like me, lol.
In accordance with the rules for nominees of this award, I will...
link back to my nominator's blog
answer the questions provided by my nominator
nominate 5-11 blogs that have less than 200 followers
create 11 questions my own to be answered by my nominees, and
contact my nominees to let them know that they've been nominated.
THE NOMINIEES ARE.......
1. The first nominee is Sarah who brings us
Amber's House
. Omg! I just learned of her last night and Ruth says she is a newbie but OMG!!, she is hand sewing miniature treasures. It does not get any better than that! I could click the button to follow her blog fast enough. I understand she has a lot of tutorial and that is the place for me. Did you understand what I typed, she is hand sewing!!!
2. Next up, I would present
Male Doll World
a great blog by Willena as my second nominee. I first seen her crochet creations in the beloved Barbie Collectible Magazine that is no longer in print. She always went to the conventions and she would crochet her outfits!! Is that not the coolest thing ever?!! Here blog is all about AA male dolls. When I say she her Male Doll World is the Bomb Diggity, it is the Bomb Diggity!! She feature male dolls that you would not even have know were made and that is real cool. She offers trivia and most important she bring the Barbie Convention to me. I really enjoy her blog and all the eye candy she has there for the girls.
3. The third nominee is
The World of Daniel
here you will find everything royal including the Crown Jewel which are made by "The Duke of Swann". There are historical fact, great palaces and royal families everywhere. He has opened my eyes up to all that is royal in the Barbie World. You will love his stories as much as you love his jewels, hopefully one day he will make a crown for the next bride in Dotsville.
4. This nominee has such a beautiful name I just had to name a doll after her.
Alura Renee Dolls
. Alura blog is like a reality show for me. She features great story lines with drama. Something my doll need a little of. I'm so jealous off her because she has this great attic that is all hers!! She has a big room all to herself and she go there and get lost in her own doll world. She features great introductions of her dolls so you know who's who in the story lines. Which is awesome in its self.
5. How can you not love a blog called the
The Traveling Twig
. Managed by Heather, moderated by Christie. She is a Michiganier like me, I just don't how she making in the snow when it falls. I do not miss it. Her blog is fun, she shares other great sites for doll lovers and miniaturist that are hands down soooo cute. What I love is her Friday Favorite Post, she showcases some of the coolest items. When you have a chance stop by and check out her blog.
There you have it, my top five. All special and unique in their own right and I love them all. Please see the question toward the end of the post. I can't wait for you to share your responses.
Here are my responses to the 11 questions presented by Ruth.
1. What's the first thing you do up each morning?
I wake up and check on my dolls. Yes, I really do. I have a Zapf Creation Doll who occupies a chair in the living room. Sometime she watching tv, she might be sleep or she is just waking up. She as a dog, and a bear she like to keep up with so I make sure she nothing piled up on her. Then I check on my Silkstone Barbie. I just have to look at them. Then I start my day.
2. Last thing you do before going to bed?
Thank God for clearing up the little setback and making the impossible possible. Drink me a glass of water.
3. What keeps you sane?
My blog and the wonderful people that stop by that I consider my friends. It thrills me that my followers takes time out and read my blog. I really do enjoy the comments and the feedback I receive.
4. What drives you crazy?
Not being able to carve out enough time to create. I love to sew and would like to sew for my dolls and eventually sale some of the items as well.
6. What couldn't you live without?
My Bible and my sewing machine. One has the ability to protect you and encourage you to believe that the plan has already been laid out for you but you must understand your journey. The other allows me to create. Which makes me slow down and amaze myself, I have been blessed with a mother who has income generating skills which really are a gift from God.
7. If you could relive one day of your life, what would it be?
December 2006. My son college graduation. I could see the excitement he had in his face and the uncertainty that lies ahead for him. He spent five years of his life preparing for a career in engineering, excited about his future prospects and career. Then real life set in. It took 2 years to find a job in his field, relocated to Charlotte NC from Detroit, MI, loved it for 10 months then got laid off. Took another year to find a temp agency that would give him a chance and in all of the setbacks and sadness he turned to God. He developed a relationship with our Almighty Father in heaven and it has been a wonderful thing. My father always said "Each generation lives better then the next". I asked God along time ago to watch over me and keep my an my son safe and he has done that tenfold. I am VERY grateful.
8.If you could travel anywhere in the world, where would you go and why?
I would love to go to the Greek Islands. I can taste the food and see the beautiful landscape as we speak. I understand every island has it own personality and with perfect weather just about all year around works for me.
9. If you had enough money to build your dream house, what would it be like?
My dream house would be a 4 bedroom, mortgage free ranch style home. Complete with a Barbie studio where all the playing, sewing, painting, picture taking can happen in one room. My kitchen would be spacious with an open floor plan that flowed throughout the house. A two car garage, bay windows, completed basement siting on a mere 10 acres so there is enough room for an infinity pool with a sun deck that showcase my beautiful garden.

Style: Mediterranean
Bedroom Extras Kitchen Extras

Fireplace Island

Dressing Room Snack Bar

First Floor Kitchen Eating Area

Private Patio/Deck Access

Foundation Type: Slab

Key Information: 2,831 Square Feet, Beds: 4, Baths: 3

Stories: 1

Garage Bays: 3

Width: 84' Depth: 77'
Room Summary Special Features
For
rmal Dining Room Skylights
Formal Living Room Spa / Sauna
Great / Gathering Room Bay / Box / Bow
Den / Study Cabinets
Family Room Fireplace
Laundry Room - First Floor
How can you not love this house!
10. What's your favorite holiday?
Christmas hands down. Families do come together and you have all this great food around the house and not to mention the sweets. People seem a little nicer to each other.
11. What is your earliest childhood memory?
Christmas 1975! When Mattel's Free Moving Cara and Free Moving Curtis were delivered by Santa. I had dolls that looked like me and that was amazing to me. Then came the Townhouse, the boat, the pool, the ski lodge, the camper. Life was great!!
Now I shall present my questions for my honored nominees.
1. What inspired you to start your blog?
2.What drives you to want to express and share yourself in blogosphere.
3. What skills do you want or have acquired that has made a big difference in your life?
4. How have your followers enrich your life?
5. What are the pitfalls of maintaining a weekly blog and how do make sure to find the time?
6.What is the best advise someone has giving you?
7.If you could do over one thing in your life, would you be happy with the result?
8. Beside your blog is what is or has become your other favorite pastime?
9. How many people have you smiled and said thank you to?
10. Would you agree that is not the journey that you enjoyed but the lesson you learned and if so what was the lesson?
I like to close my blog out with "Have a great week everybody!" I know we all go through a storm, rather we are going into it or coming out of one. I want everyone to know that I really do appreciate your comments, suggestions, recommendations and accolades. One of the best things in life is having a group of people that love and share bits and pieces of their lives with you. Everyone does that when stops my blog, your are not just followers to me. You are my friend.